End user support can mean a number of things, depending on your organization. However, it all returns to the core principle of helping people and serving as a place where they can go to receive support.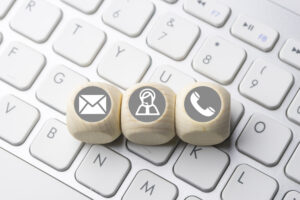 ISC end-user service guarantees your organization's technological system runs smoothly, starting with a single point of contact. IT Support supervises and safeguards your organization's information systems, installs, and arranges hardware and software, and addresses technical difficulties as they appear. Service requests, like incidents, are logged and categorized according to their type and priority, fulfilling customer requests in an appropriate time frame.
End User Support services may include:
Monitor status of service requests and escalating requests to a higher resolution level as needed
Resolve client issues for serious adverse event tracking, logging system and document management system.
Gather additional requirements and provide end-user support by working closely with end users.
Identify and develop required written and online support documentation.
Participate in client meetings as needed for systems discussion.
Assist in providing telephone support for system.
Maintain and update training and support tracking records.
Analyze, document and answer user telephone calls into call center from correspondent Home Office contacts and end-user customers.
Coordinate new user access and establish systems with various support groups.
Provide feedback to manager and other members on process change suggestions.
New clients will be trained in company Product Services administration and support procedures.
Administer new user IDs and maintain existing access.
Configure printers, applications and email profiles.
Support end-user application installation and maintain workstation builds.