Please note, this applies to Office for Web applications only.
Have you ever wished you could easily transform an existing Word document into a great PowerPoint presentation? If so, the wait is over!
How it works
Step 1: Open the document you want to transform into a presentation in Word for Web. Make sure that it contains only text. The headings in the document will become the slide headings in the presentation.
Step 2: Go to File > Export > Export to PowerPoint presentation.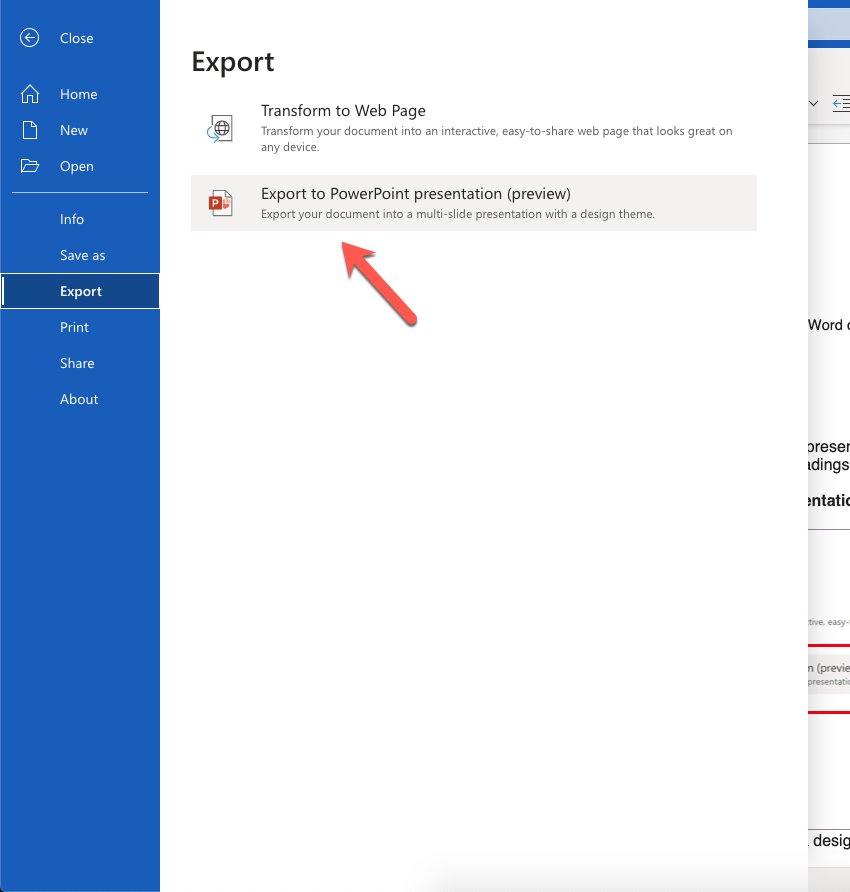 Step 3: In the Export to presentation window, choose a design theme for your presentation, and then select Export.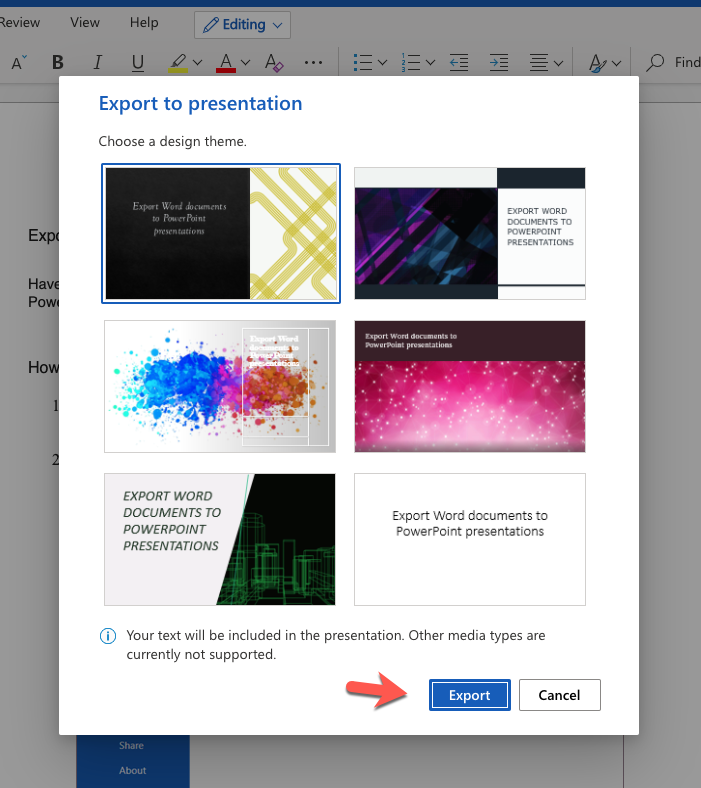 Step 4: Word exports and transforms the document, applying the design theme you chose.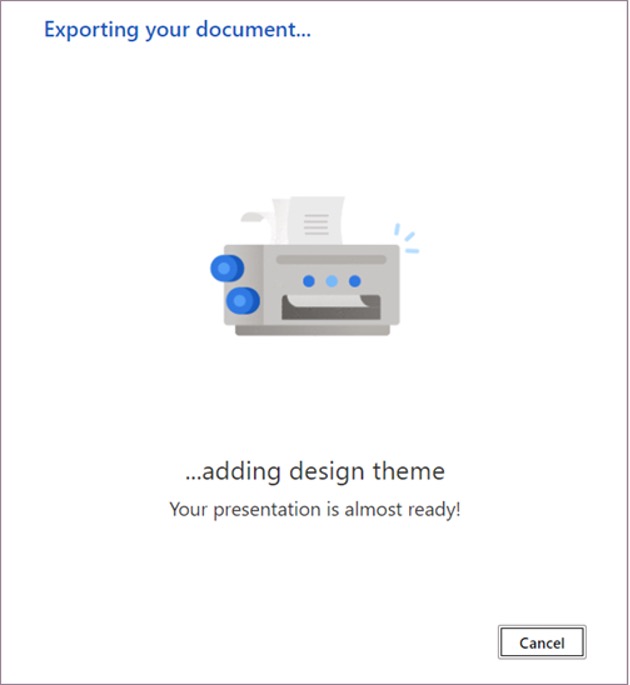 Step 5: After the transformation is complete, select Open Presentation to review the results in PowerPoint for Web.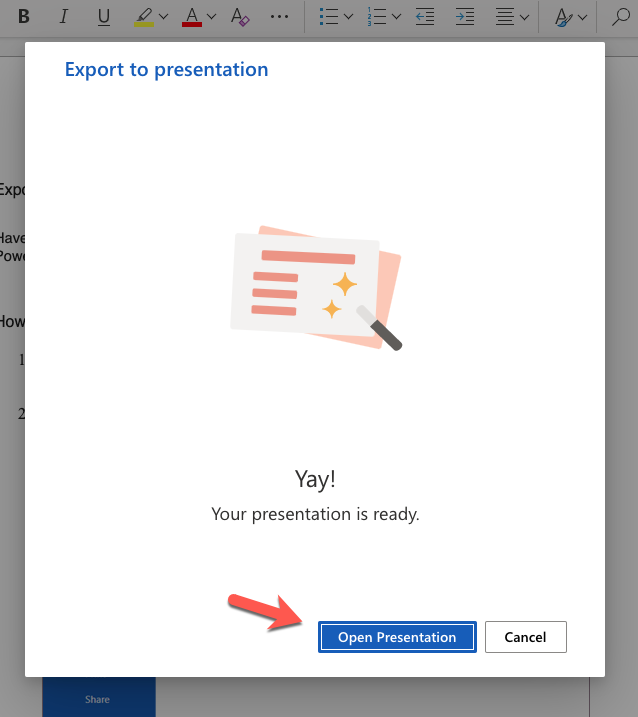 Step 6: Start editing your new PowerPoint presentation!