Want to compose a message now but send it later? Outlook makes it easy. Write your email, then go to Options > Delay Delivery > Do not deliver before. Next, specify the time and date you want it to go out. Perfect for crafting a few timely responses before you hop on a plane or go into an afternoon of meetings.
1. Click on Options.

2. Choose Delay Delivery.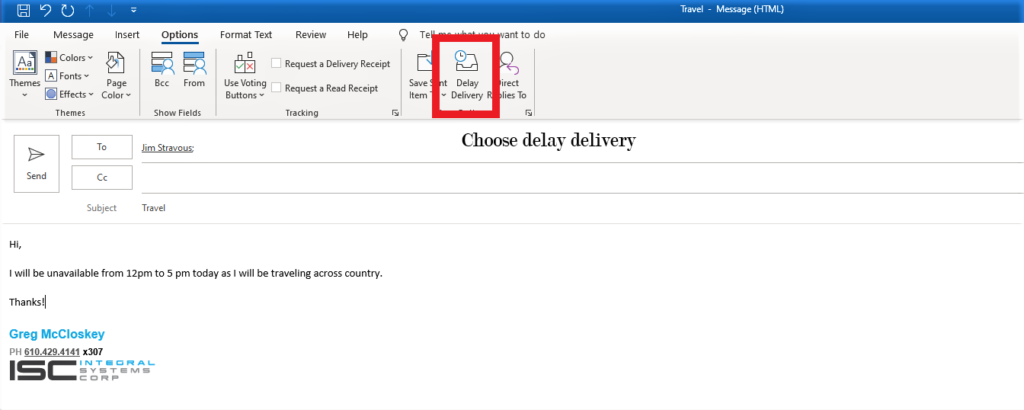 3. Select Date and Time, then close and send. Your email will be sent at the scheduled time.