In Teams
Science agrees: People are happier and more productive when they get recognition for their efforts. Send acclaim to your employees and coworkers with Praise. Deliver in a chat or for wider recognition, send it in a channel conversation. Revel in the good vibes.
Below the space where you write a new message or reply, click Messaging extensions … to find it.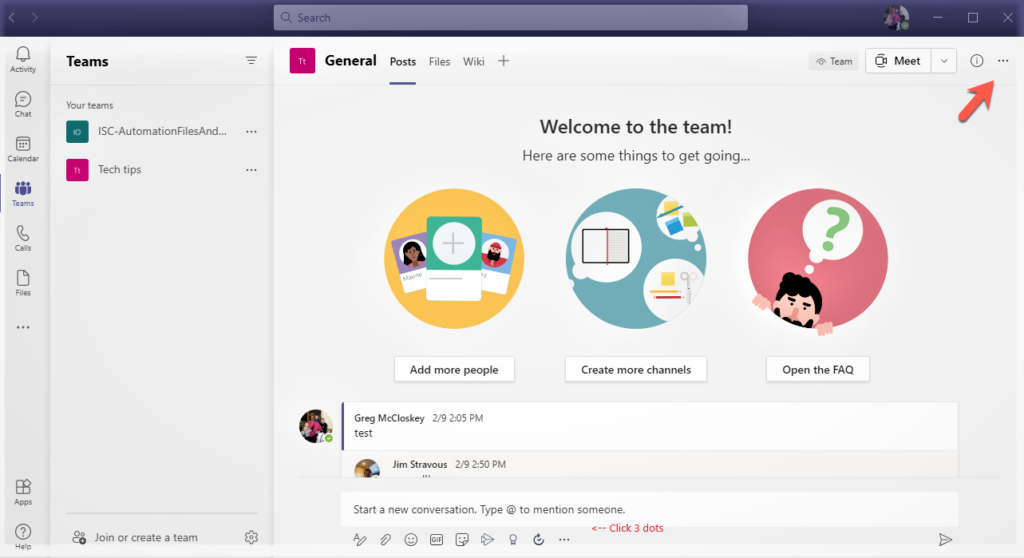 Type "praise" in the search.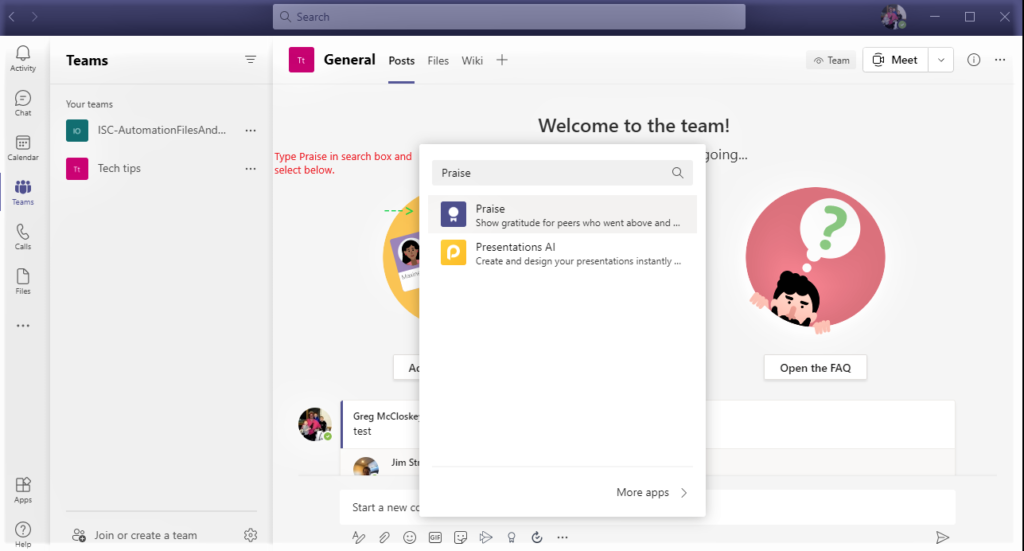 Choose a badge.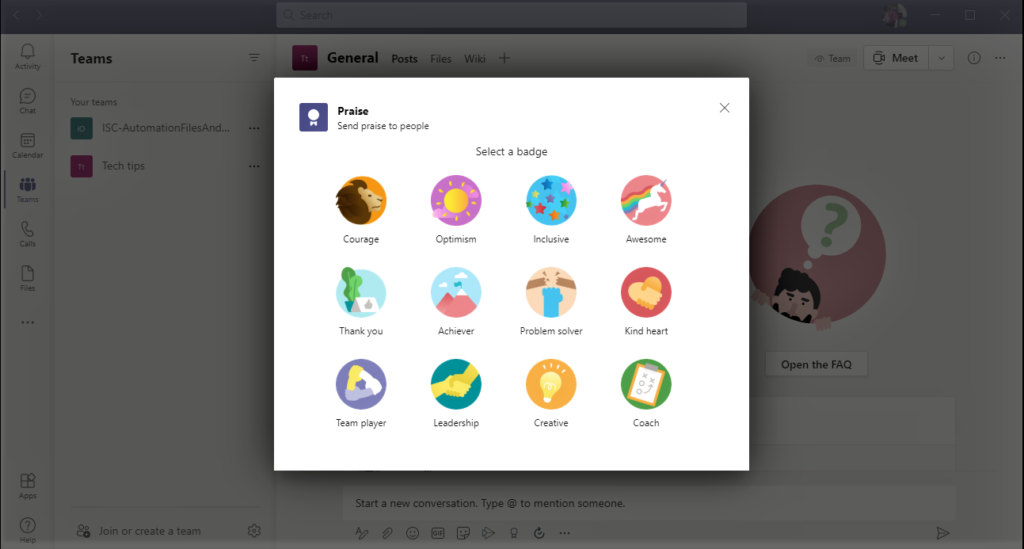 Add the names of the people you want to praise and an optional description.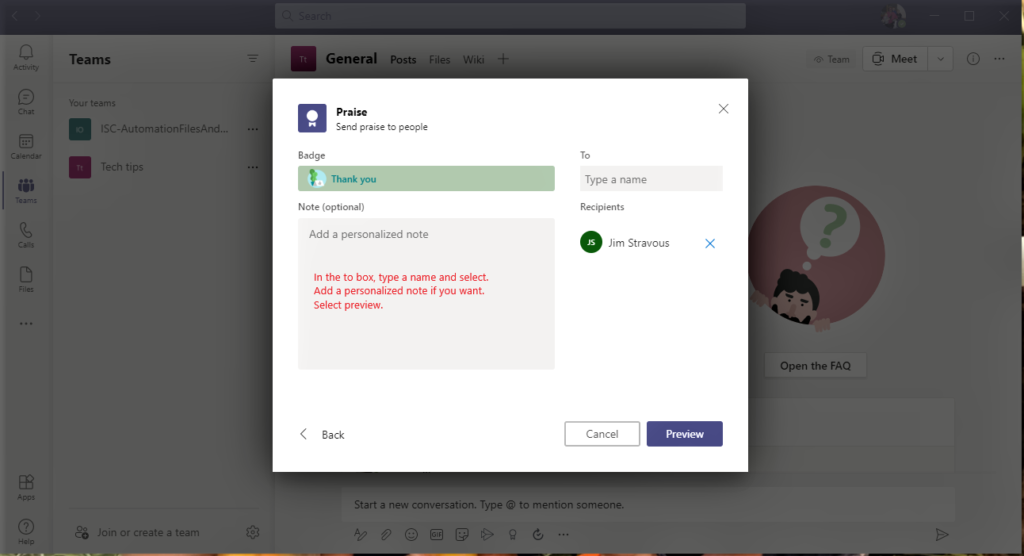 Select Preview to review your message.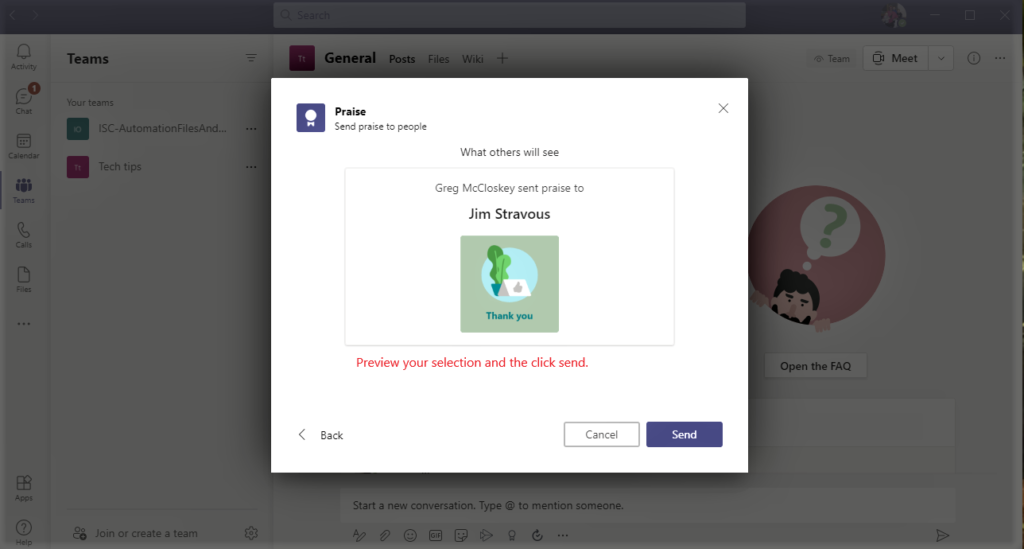 Once you're satisfied with your message, click Send.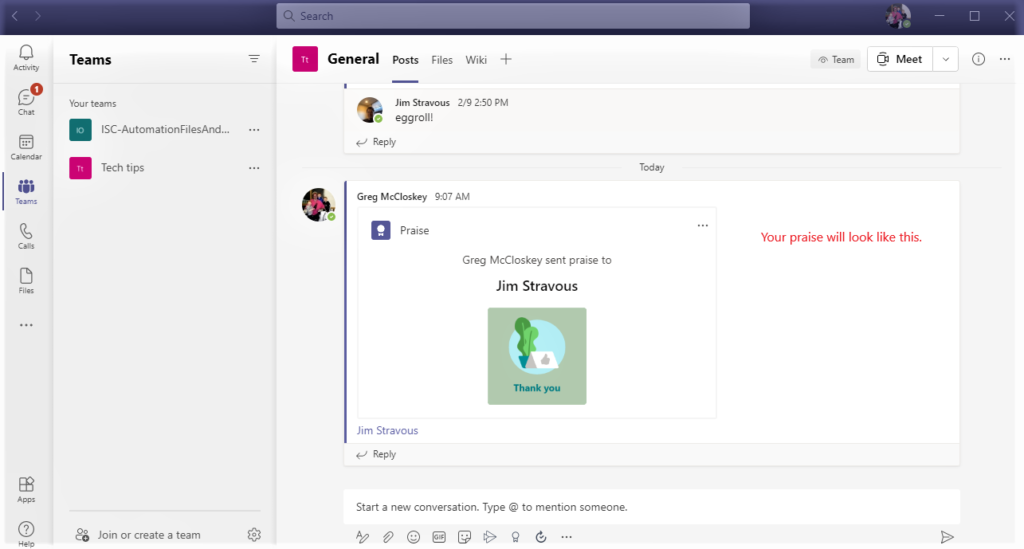 7. You'll see your message sent to your recipient(s).