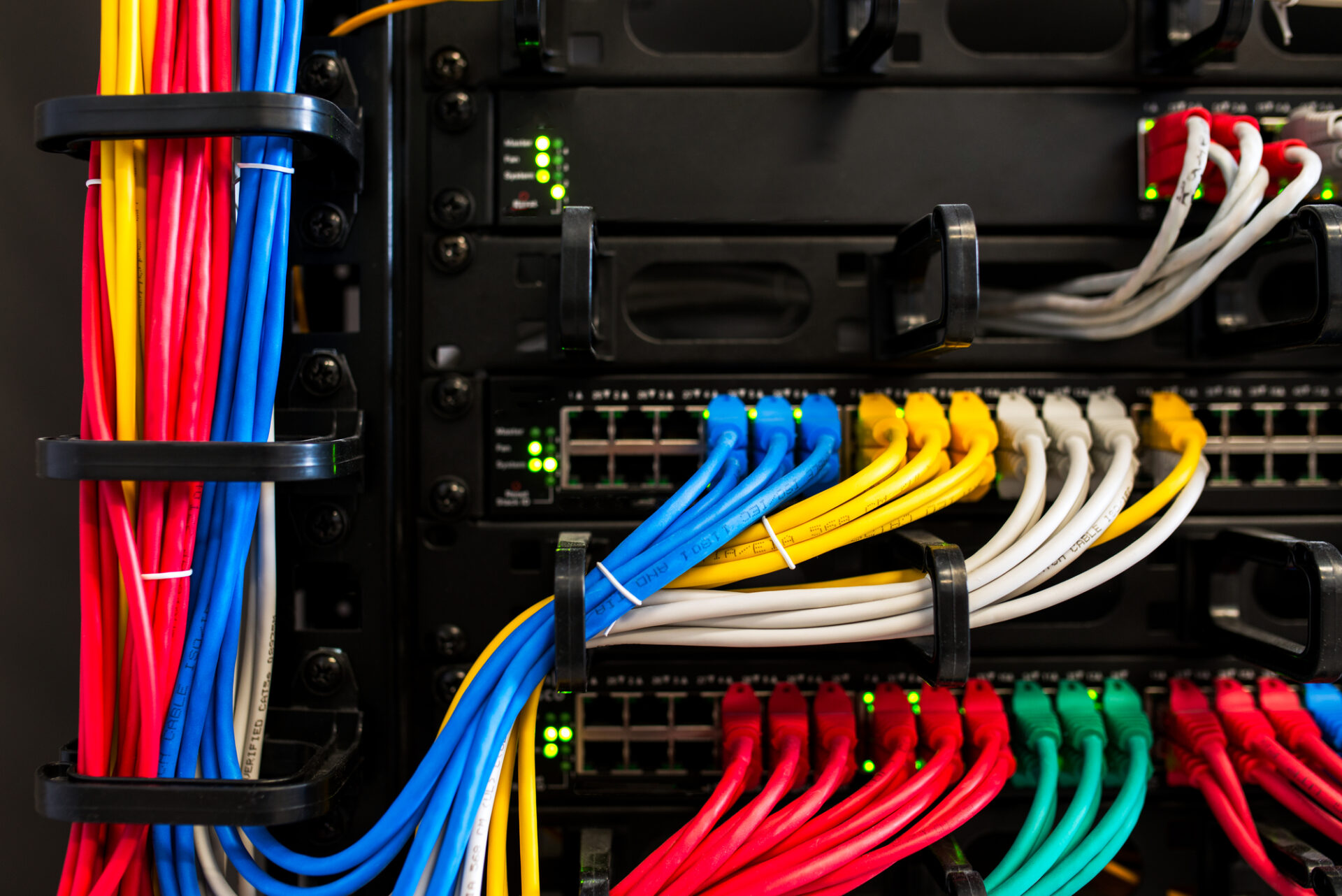 Structured Cabling Services
Structured Cabling Services primary focus is on designing, planning, installing, and training clients' in-house staff for low voltage operations in data centers. The goal of these services is to ensure that the data center runs efficiently, and securely, while minimizing downtime and expanding hardware lifespan. These systems play a vital role in ensuring the efficient and safe operation of data centers.
After the client approves the design packages, the ISC team drives the RFP and vendor selection process. ISC experts collaborate with an organization's internal project leaders to document the low voltage requirements needed within the data center and surrounding spaces. Coordinating technology requirements in the data center involves working with project architects, engineers, and third-party vendors. Patch schedules, rack elevations, and room readiness assessments are prepared by ISC and vendors ahead of equipment and cutover activities. The project is wrapped up by reviewing as-built, training, and warranty information with the client after test results have been completed. Inspection of the data center systems is essential for a smooth, efficient, and secure operation.